Description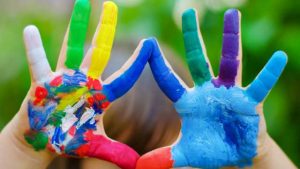 Children need to feel connected to the adults in their lives, even when they're yelling at us to "go away!". Our kids tend to have very intense feelings- anger, sadness, joy- and it's our job to help them navigate those feelings and get their needs met in a socially acceptable way. This 2-hour class (webinar) will:
Help you identify your parenting/caregiving style(s)
Teach you how to support children when they have BIG FEELINGS
Give you tools to support children while teaching them calming and coping techniques
Explain how you can set limits on BEHAVIOR, while accepting children's FEELINGS
Emotion Coaching is a research-based method from The Gottman Institute.
6:00-8:00pm                                                $50.00 per couple
Tuesday, October 27
Tuesday, December 8
Tuesday, January 12,2021
Tuesday, February 11, 2021
Tuesday, March 11, 2021
Tuesday, May 11, 2021
Tuesday, June 15, 2021